I choose this word because I often apologize for minor things… you know, someone coughs or has a bad day… things that are completely beyond my control yet somehow I feel the propensity to apologize. In a world surrounded by so much sadness, paired with my enneagram 2 characteristics, I realized that while I can always do my best to minimize suffering, I also must be confident in who I am; owning my actions, choices, and responses to the world.
Here's what UNAPOLOGETIC in 2022 looked like for me…
Resigning from a very high-profile job where I loved the work but couldn't support corporate management's decisions being made affecting the senior citizens I was serving.
Starting and building my own business with great vulnerability and grit, and sticking to my gut when making the many start-up decisions that go with the process.
Understanding the most valuable thing in my life is time, and being extremely intentional about how I spend it, especially in volunteer and pro bono work.
Stepping into my power and acknowledging my value to myself every single day. The world is hard enough as it is, and being a woman is still difficult. Right self-talk and affirmations are a must if I'm going to constantly rise to become my better self.
Practicing what I preach and making rest a true priority, which translates as turning off my phone at times, not saying yes to every social opportunity, and viewing vacation and sleep as part of my job if I'm going to present myself as balanced and whole.
This year has taught me a lot. Going into 2023 I am stronger, braver, wiser, and more capable. I can easily listen to my inner critic who tells me to be scared and that I'm not enough, but deep down, I know I am.
Stay tuned for my 2023 words. Let's grow together and make this year the best yet.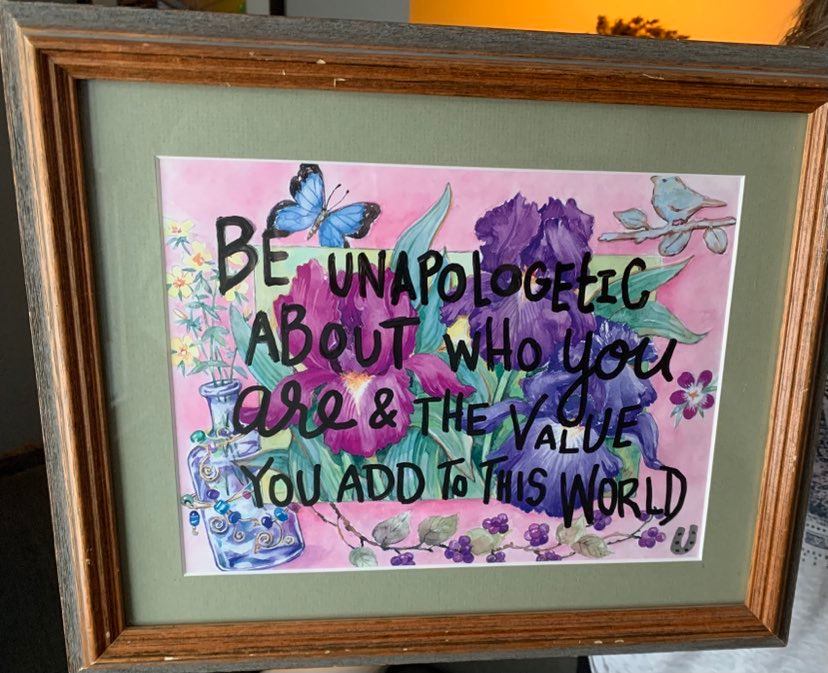 My dear friend Jess made this beautiful piece for me as a Christmas present. It reads, "Be unapologetic about who you are & the value you add to this world." What a great reminder for us all. I have it hanging proudly in my office.